Nationally, the cost of residential real estate is trending up and the number of days on the market is trending down.
The median list price of a home in the country is $275,000, up nearly $25,000 from June 2016, according to realtor.com. ValuePenguin.com looked at some of the nation's counties for their affordable mortgage list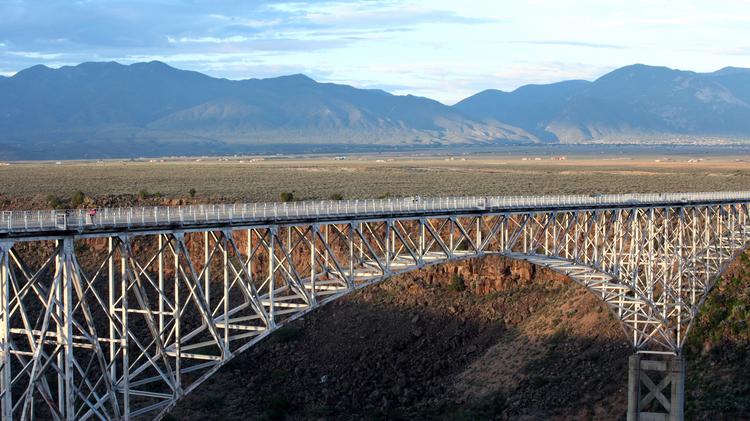 Taos is a popular vacation spot for wealthy travelers as the Taos Ski Valley is one of the town's highlights. International luxury real estate firm Engel & Völkers came to Taos in June. Martin Molz, associate broker for Engel & Völkers's Taos location, said a large portion of the residential real estate market comes from second housing.
"I think we're on the front end of a progressive real estate market," Molz said in an interview in June. "The bigger picture is that Taos is a very desirable place not just for people from the United States, but for international buyers, and that with all that's going on here, that some of those international buyers would consider Taos as a place to invest."
Housing availability and affordability can be a big factor for businesses and their employees when weighing where to locate.
According to a previous analysis by American City Business Journals, Los Alamos was the third-most affluent place in New Mexico, behind White Rock and Sandia Heights, which ranked as the most affluent place in the Land of Enchantment. A big draw for wealthy New Mexicans buying real estate in the Sandia Heights area, according to CBRE Senior Vice President David Eagle, is access to the outdoors, particularly mountains and trails.
ValuePenguins's methodology took the reported median value of owner-occupied homes and determined each county's monthly mortgage payment. By using the reported data and assuming a 4 percent interest rate over 30 years, ValuePenguin calculated a ratio ratio for monthly mortgage to median household incomes.